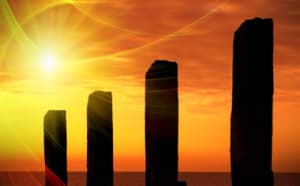 A lot of places teach martial arts...but what makes training at Pride Mixed Martial Arts different?

There are many benefits I could list, but I will narrow it down to the top four. These are OUR pillars of training and development.
Self-Esteem is satisfaction with oneself. It is appreciating the gifts and talents given to every individual, but especially you. Self-esteem is not automatic. Self-esteem must be built in a supportive, challenging environment. Through the process of learning new skills; setting and achieving new goals, we begin to appreciate our personal value. As each student's appreciation for their own gifts and talents grows, so does their self-esteem. This self-esteem becomes the springboard to understanding the value of self-discipline, self control and respect: both for self and others. Martial Arts provides an encouraging environment designed to challenge each student to set and achieve goals. Through this process of goal setting, self-esteem is built and the student begins learning skills that will benefit the rest of their life.
Self-Discipline is the control of self for improvement. This improvement is accomplished as individuals do what they need to, whether they want to or not. Self-discipline provides freedom to those who cultivate and exercise it. Self-discipline is encouraged when accountability is added. Through the Martial Arts, students experience the benefits of self-discipline while understanding the accountability of leadership. As students advance, and the physical/mental self-discipline requirements increase, the freedom to help others, lead by example and become accountable to instructors and other students empowers students to excel not only in their training as Martial Artist, but as leaders in all areas of their lives.
Self-Control is exercised over ones impulses, emotions, and desires. Self-control is the most evident when students are able to make better choices even though those choices may be more difficult than the lesser choice. When a student's self-control has been cultivated in class, and the student has seen the benefit of controlling impulses, emotions or desires, self-control is more easily exercised in other areas. These areas include, school, work, relationships, finances and many other areas.
Respect is to give someone high regard. Respect identifies all persons as valuable, worth attention, worth consideration, and worth time. Respect can be the antidote to the overly busy society currently experienced by many who feel overlooked, under-appreciated, and undervalued. Society has experienced the devastating effects of lack of respect. Martial Arts students are to be treated as people. When students need help, time is given to address the entire situation, not just the symptoms. Every student is treated with respect and the expectation is that students will treat one another with the same respect. This respect is shown as students learn from each other. In this learning, the appreciation for the strengths of others and the desire to help one another's weaknesses cultivates the respect for other students and all persons.
See you on the mat,
Dustin Manis
source: http://edmondkarate.com/blog/109286/4-Pillars-of-a...