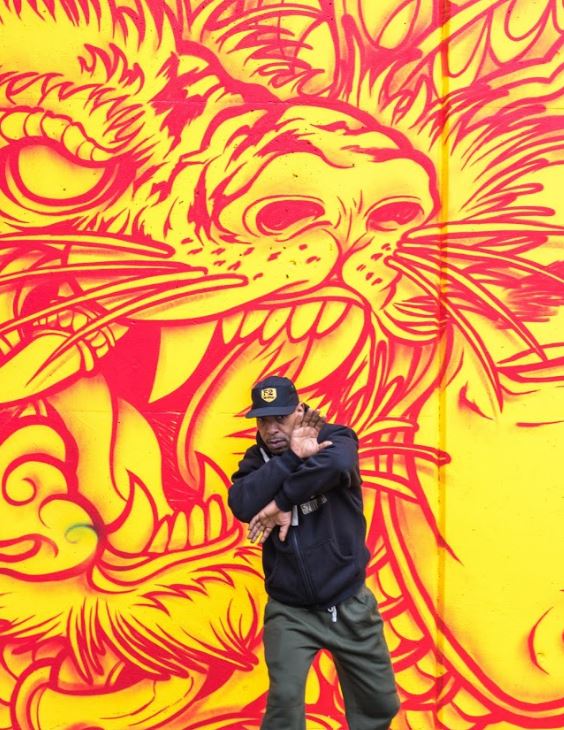 This Month has been a busy month for Martial Arts Academy and our Instructors. We had the 52 Blocks Boxing Seminar in Atlanta, GA.
It was a room packed full of 52 Blocks Fans ready to learn from one and only - Lyte Burly.
Before the seminar even began Lyte was engaged in a fiery discussion with early attendees, filled with tons of great information on various topics ranging from Boxing history to Martial Arts in general. Questions about the 52 Blocks Online Course were also raised, Lyte had nothing but great response to the success and student engagement of his Online Course.
Seminar started light with focus on stance training and footwork. Shortly thereafter Lyte moved into introducing the basic few blocks, namely the Scull N Bones, Close the Door and Triangle Trade.
Noticing the hard work that his seminar attendees are putting in with shaking legs and sweat dripping down their foreheads, he decided to switch things up, suddenly spouting out - "Who wanna try to swing some punches at Lyte Burly?!"
All of the sudden, the entire room just jumped to another level with attendees jumping in excitement, raising their hands yelling out "hell yes" , "me" , "right here"!
And so it was on! Every attendee who wanted had a chance to spar with Lyte Burly - 1 round on offense, 1 round on defense.
It was fun to observe how different attendees showed different approaches in sparring. Some were very cautious, some tried to spam Lyte with punches, some tried to throw punches when they were supposed to only defend (accidentally...we hope!) and in all of those cases Lyte managed to do a good job staying evasive and blocking the punches when necessary.
At the end of it (and it took around 16 rounds 8 on offense, 8 on defense without much break in between for Lyte) everyone was freshly rejuvenated and ready to hit the second part of the seminar.
During the second part Lyte focused on teaching the basic blocks and the application, emphasizing the structure and rooting using proper stance and weight distribution.
He also introduced some combinations for them to work with, and finally put it all together with footwork that was taught on the first half of the seminar.
By the end of it all, everyone had some basic understanding on what 52 Blocks Boxing was, how to apply and execute the basic blocks and when to use them.
The next day we made sure to visit some monumental places of Atlanta including the Cabbagetown Murals, The John Lewis Mural and of course Downtown Atlanta!
If you want to see the footage filmed during the seminar you can find it here - 52 Blocks Boxing Atlanta Seminar
In the meantime, here is a short highlights video we compiled of best part of this adventure in Atlanta.