HAVE YOU BEEN STUDYING AND/OR FOLLOWING 52 BLOCKS AND LYTE BURLY?
well then we have a treat for you!
Enhance your study of the 52 Blocks with detailed descriptions of techniques while listening to killer beats by Lyte Burly as you do it!
Lyte Burly has released an EBOOK describing all of the 52 Blocks and their counter punches!
In addition, you will get access to his very first album after a long break in his music career - Grace Under Pressure.
All this goodness combined, for the very first time, and fully DOWNLOADABLE for a very low price.
Enhance your training with these killer beats by your coach - Lyte Burly!
Get a deeper understanding and organized collection of technique explanations of all 52 Blocks in one place!
Sample from The Book of 52 Blocks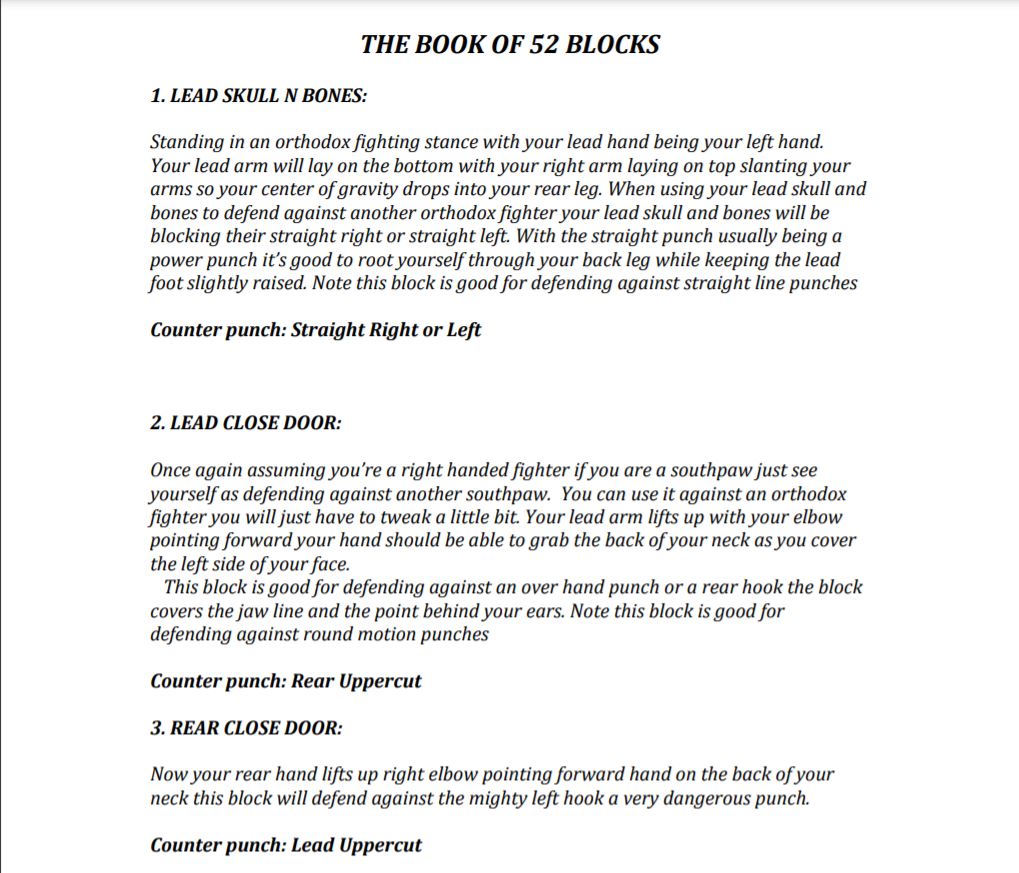 Your Instructor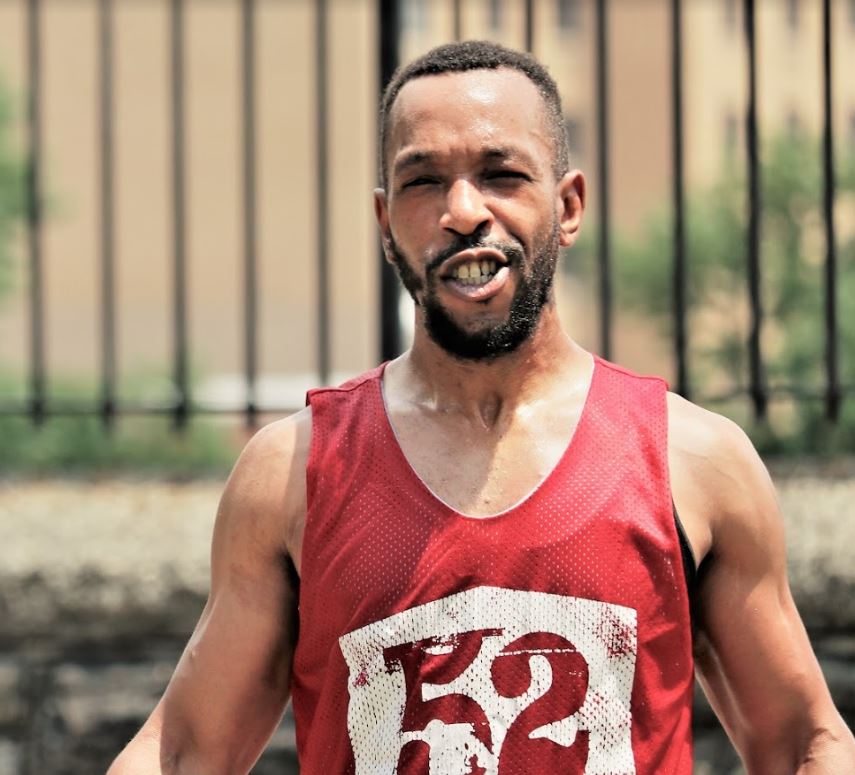 Master Lyte Burly has been practicing various Martial Arts styles with a heavy focus on Boxing for over 30 years. He applies his knowledge daily by sparring with practitioners from different styles and backgrounds, one of a few Masters that are always willing to put on the gloves to spar with strangers. He has put in thousands of hours of training and continues to do so.
His students has won MMA competitions as well as The Golden Gloves.
Some of the styles he has practiced:
Tai Chi

Xing Yi

Pa Kua Chang

Wing Chun

Kickboxing

Boxing

Wrestling
Frequently Asked Questions
Can I download Book and Album?
Yes! It is all downloadable for your convenience, this way you can read the book and listen to the beats on any device!
What if I have a question?
You can ask questions and give feedback directly under the album or ebook pages! Lyte Burly will get back to you with answers.