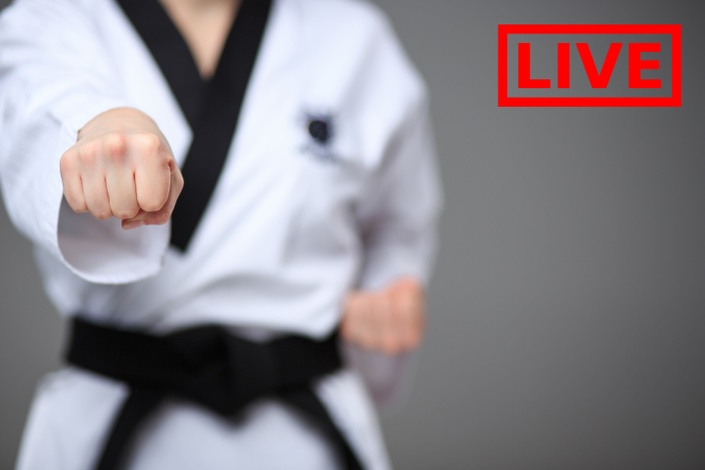 Taekwondo Virtual School
Learn the skills, earn your belts - do it LIVE!
I would like you to know that this is NOT an online course, this is a Virtual School. You will get an opportunity to be promoted in rank, regardless of your background. You can take a placement examination (included in price) as soon as you enroll to see where you can rank and which color belt you can start your journey at.
Every week there will be an opportunity to attend LIVE-STREAMED class, practice your techniques, ask questions in a LIVE Q&A session and more.
If you are worried about the time and dates for the live classes, do not worry. If you miss a live class, you have up to a month to watch the recorded footage of that class. This way if you cannot make to all of the classes - not a problem.
How Does Virtual Class Work?
Chat Live with other students attending the Virtual Class.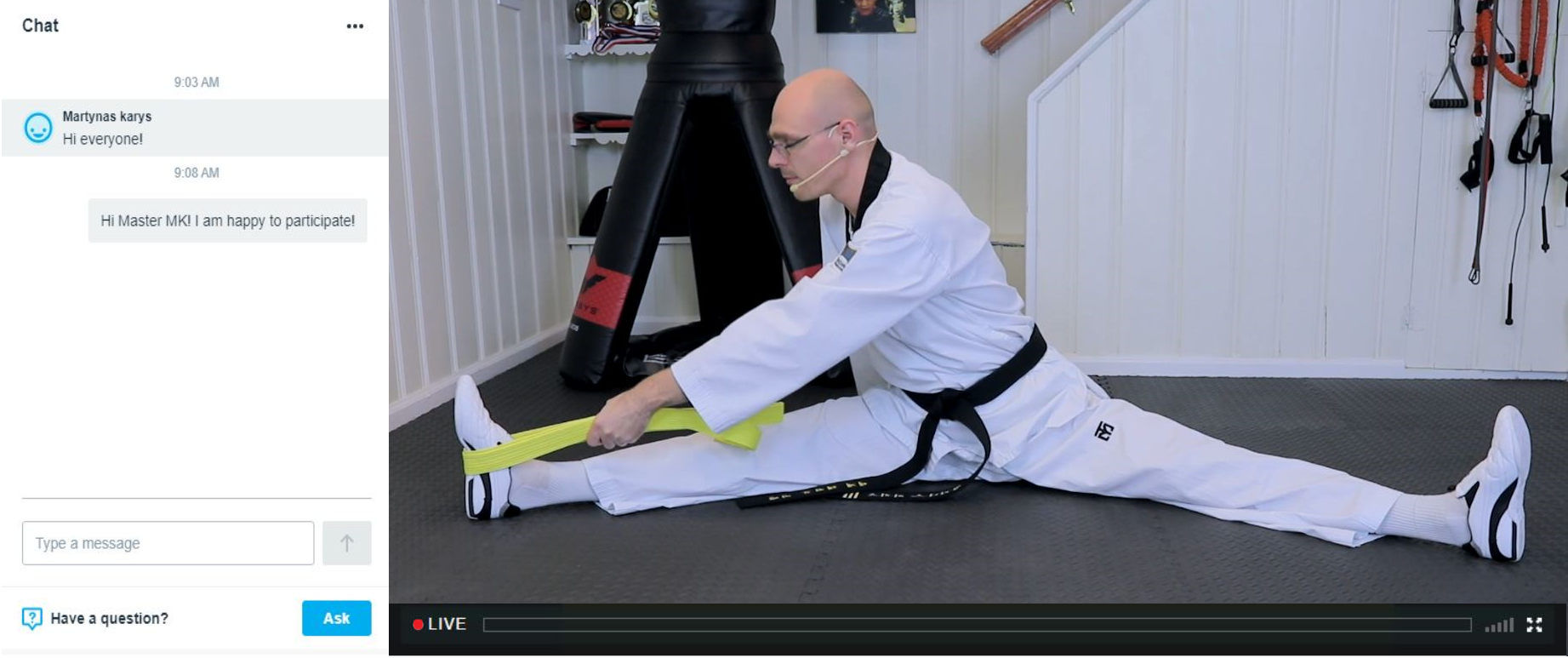 Ask questions of the instructor, get answers during Q&A at the end of each Virtual Class Session.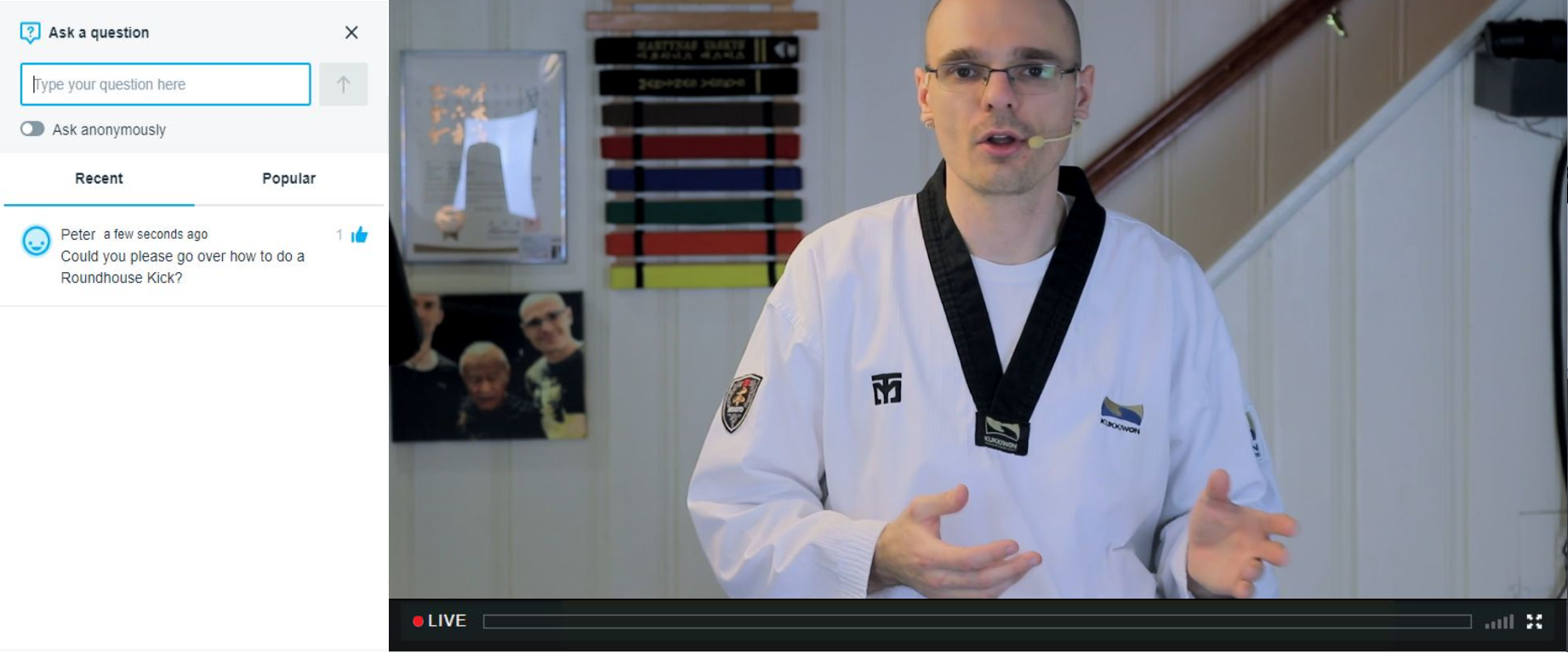 Participate in Live Polls to accommodate you for best time to schedule the next Virtual Class. (sessions are recorded and posted in case you cannot make it to live session)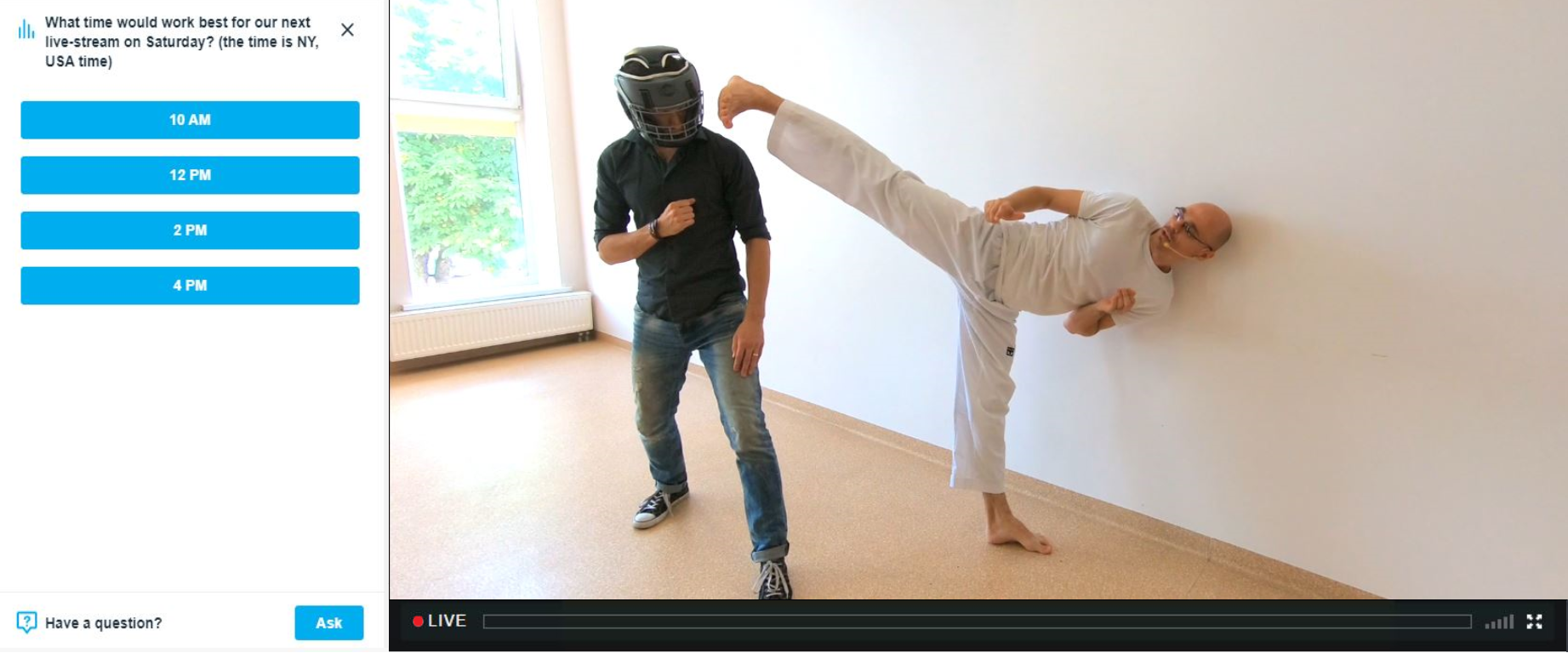 Your Instructor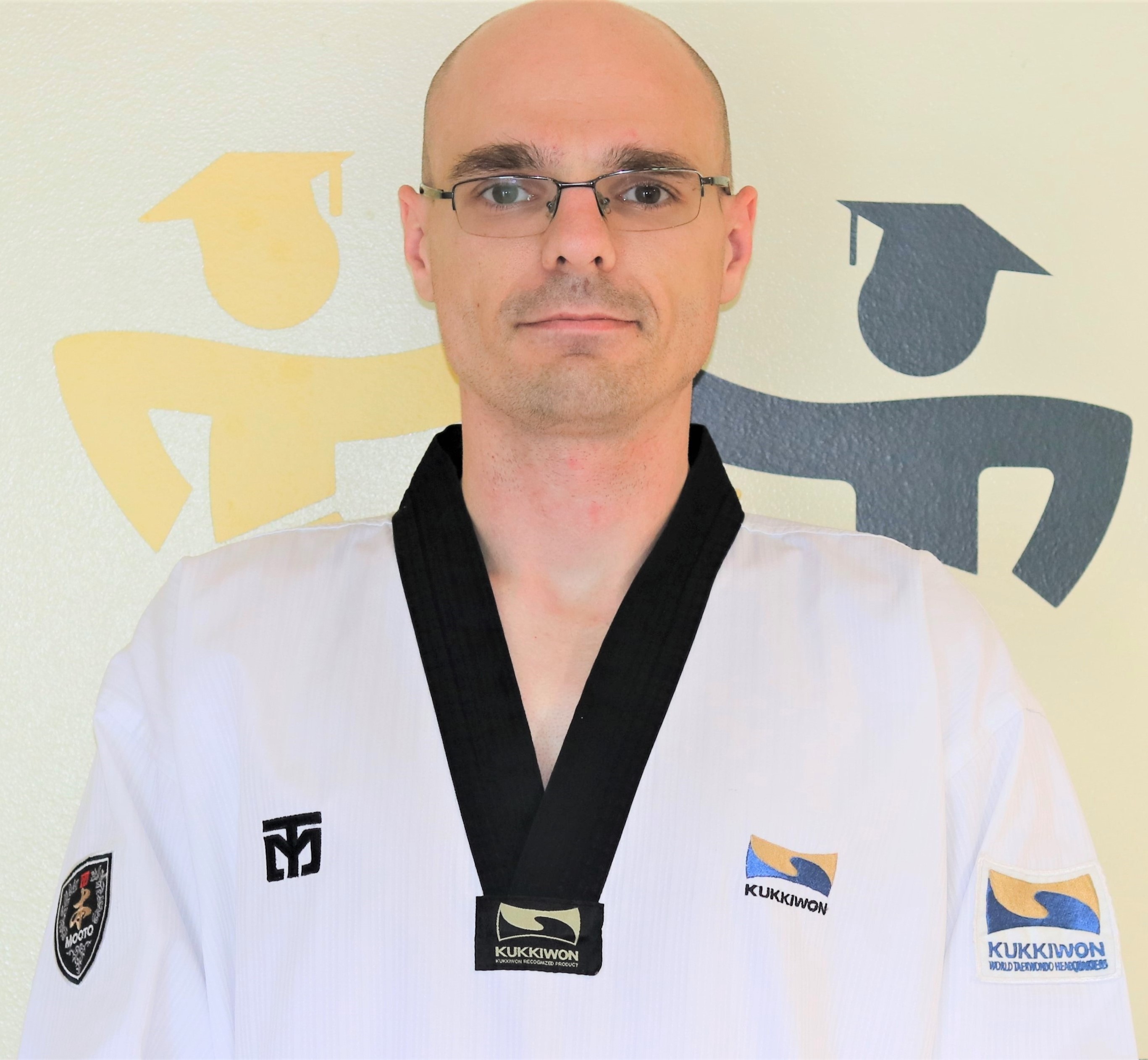 Master MK has studied many different Martial Arts systems over the past 16 years, testing and challenging himself in competitions, as well as in sparring with practitioners from other styles.
Here are some of the styles that Master MK studied:
Taekwondo (4th degree Black belt certified under Kukkiwon)

Hapkido

MMA

BJJ

Muay Thai

Karate (Shidokan)

Boxing
His unique approach in teaching will go over every single detail of how to accomplish a certain technique, from body movement to weight distribution. Through his course you will improve your critical thinking and analytical ability to dissect each situation and technique.
How do I receive Belt Rank?
Step 1

Review requirements for each Belt and submit a video showing your current skill level and fulfilling requirements.

Step 2

Master MK reviews your submission, provides feedback and appoints you rank.

Step 3
If you pass, you receive certification with your new rank. If not, you can try again at a later time (all cost for color belt ranks included in monthly subscription). NOTE: *** for Black Belt Rank in-person training camp is required per standards and requirements of Kukkiwon.

"Knowing is not enough, we must apply. Willing is not enough, we must do." - Bruce Lee
Can Kids Attend This Virtual School?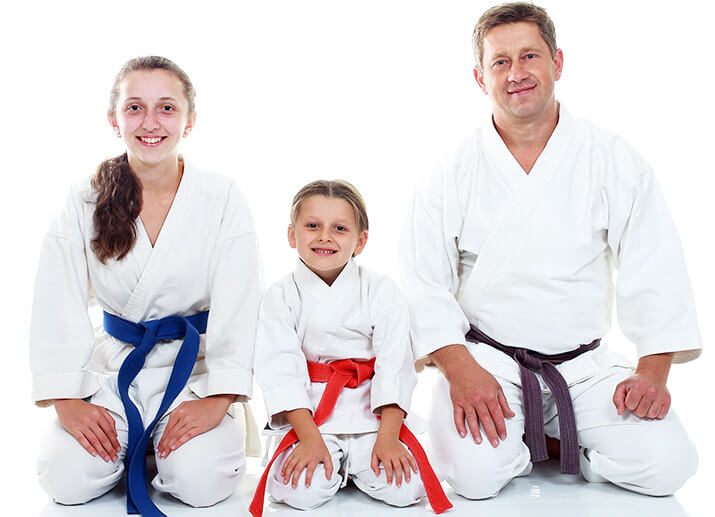 YES! In fact, attending Taekwondo Virtual School together as a family can be an excellent bonding experience!
Especially during current world-wide situation, most in-person schools are closed. And until COVID vaccine is developed, they will likely remain closed.
Bond together with your children, while getting a workout in, developing new skills and earning rank all at the same time, now THAT is being productive!
If you intend to participate in ranks for all the family members please contact us for family-discount.
Short Answer: Yes.
Long Answer: For a Black Belt Examination, you will be required to have attained the knowledge of all previous color belt ranks. In addition, the Black Belt Camp is an In-person training, as required by Kukkiwon to be awarded, recognized and credible Black Belt Certification in Taekwondo. This is to make sure that you receive the highest quality of instruction and understand and are able to perform all required techniques. Black Belt must be earned, this way a student develops appreciation for their accomplishment. Black Belt is the beginning of a journey, not an end as there are 10 levels of attainable Black Belts in Taekwondo (Master MK is currently 4th degree).
BONUS!!!
FREE access to Ultimate Kicking Course that has over 100+ lessons and goes over in great detail over every possible kicking technique taught in Taekwondo Virtual School, and beyond!